What the course covers
How Hypnobirthing works.

The physiological process of labour and birth and how best to support this.

Techniques to overcome fear and increase confidence in your ability to give birth.

Deep relaxation and hypnosis so that the mind and body work together.

Breathing techniques to help you keep calm and focused throughout.

Movements and positions to help ease labour and birth.

Massage techniques to support you in labour.

Effective ways to prepare your body during pregnancy.

Empowering the birth partner though learning and practising the many ways they can support you in throughout labour.

How hypnobirthing can enable a positive birth experience regardless of how your baby is born.

And much more ...
What's included in the cost?
Hypnobirthing pack which includes detailed information from the course.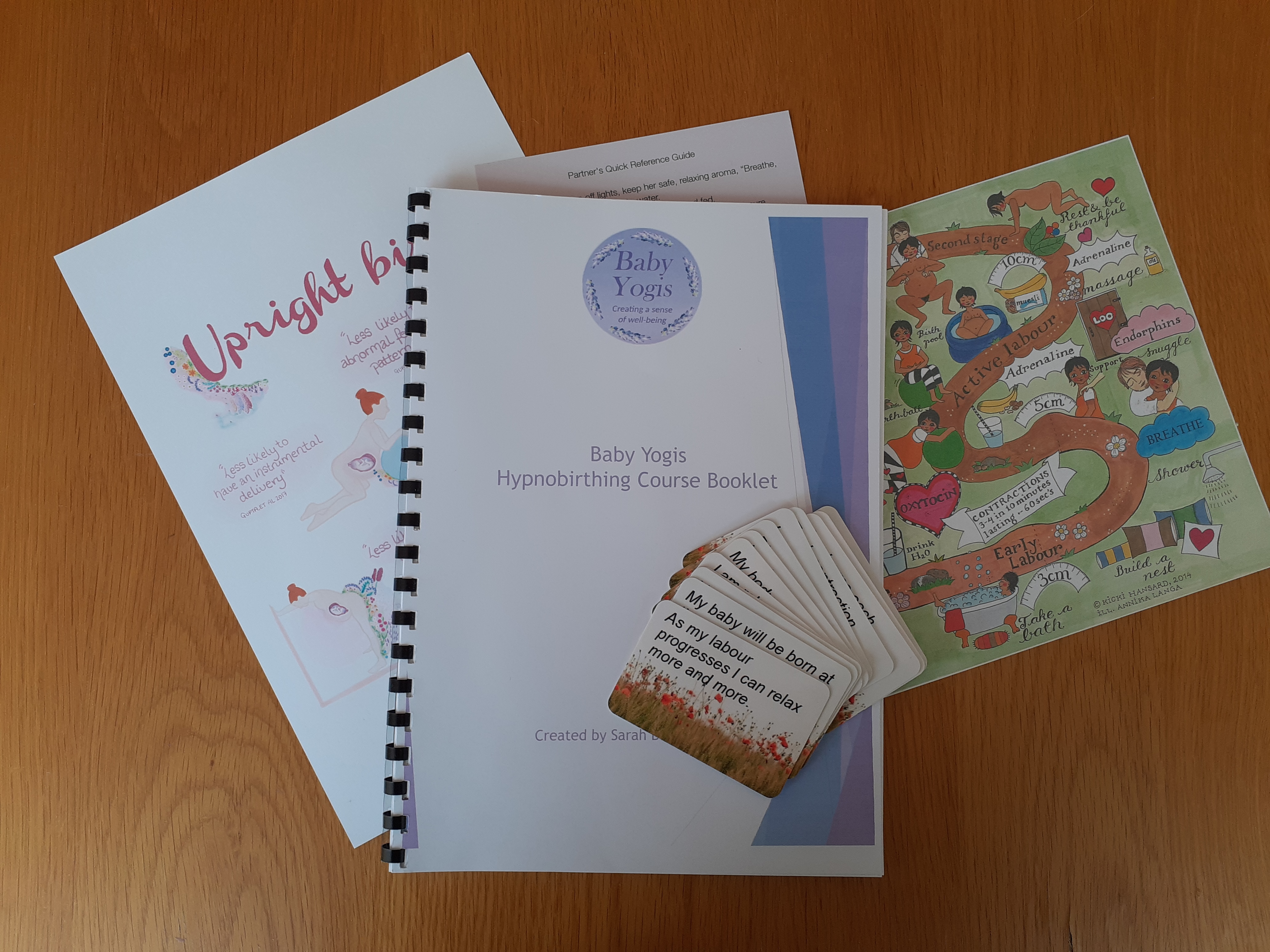 Four MP3 hypnosis tracks to listen to in pregnancy.

A further MP3 track to support you during the actual labour.

Positive affirmation cards.

Partner prompt card.

Optional 4th session with mother (via Zoom), close to due date to build confidence.

Ongoing Email/phone support up until you give birth. If you have any last minute questions or want a reminder of techniques.
Course Format
3 one to one sessions live on Zoom for mother and her birth partner. Each session will run for 2 to 2.5 hours dependent on the needs of the couple.
Course Dates
One to One courses: Available daytime, evenings or weekends.
Cost: £150.

Email Sarah@babyyogis.co.uk or call 07840 707435. Pre-booking is essential.